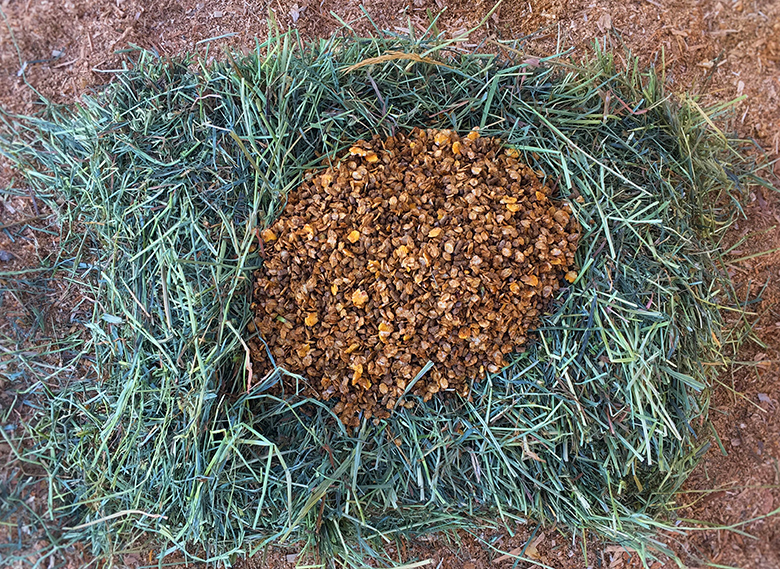 What we feed and why we feed it
Our full belief is that our animals should have a full nutritional diet that meets all their needs. The grain we choose to feed is specially formulated by a livestock nutrionist to meet their daily and future needs. Our forage crops, which consist of hay, silage and pasture are grown to an age where the nutrient levels are at prime, and are removed quickly to ensure low-level nutrient loss from environmental exposure. By managing our forage crops intensely we reduce our reliance on supplemental feeds.
Our Fields are Green
We hold great respect and appreciation for the animals and soil we work with. In order to keep our animals healthy, we pay attention to their nutritional, emotional and environmental needs intensely to ensure a healthy life. To keep our soils healthy we complete the nutrient cycle by applying what our animals provide us on a daily basis to create structured soil and add nutrients. The basis of our animals health, is the health of our soils, and so we intently manage them to be an environmentally sustainable farm. We also implement other types of management practices, such as permaculture, that allow us to us our fields topography more effectively.
Our Sheep
We value the genetic potential of an animals' ability, and so we are very selective about the breeds and pedigree lines we use to produce our lamb. The sheep breeds we are working with are Suffolk, East Friesian cross, and Dorset/Charolais crosses.